OPINION | This article contains political commentary which reflects the author's opinion.
---
The insufferable hags of "the Squad" will soon have a counterpart. A group of incoming freshmen GOP representatives plan to be a "Freedom Force." I don't know about you, but after all the restrictions and limits of 2020, a Freedom Force sounds BETTER THAN EVER.
A group of incoming Republican House members are banding together in a bid to recreate the buzz around the "Squad," the Democratic Party's cohort of progressive representatives elected in 2018.

The newly-elected Republicans are calling themselves the "Freedom Force."

The group says it opposes socialism, and some members have claimed the Democratic left "hates" its values of love of country, support for business, and respect for God.

Rep. Ilhan Omar, who is part of the Squad, said of the new group: "I mean it sounds ridiculous to me. I think they think they're in high school. We're in Congress."
Rep. Omar never shuts up, does she? I think what's most ridiculous is to MARRY YOUR OWN BROTHER.
Here are the names of the Representatives-elect to look out for in the Freedom Force. Let's hope they shake things up in the GOP and are in the mold of President Trump and FIGHT.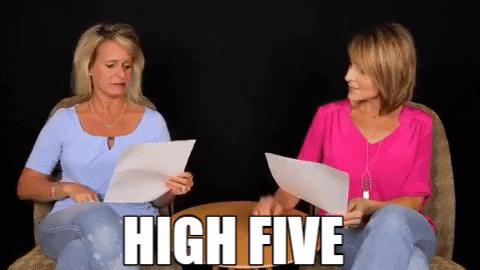 Burgess Owens (UT) (flip)
Nicole Malliotakis (NY) (flip)
Maria Elvira Salazar (FL) (flip)
Michelle Steele (CA) (flip)
Stephanie Bice (OK) (flip)
Victoria Spartz (IN), whom I had the honor of voting for
Carlos Giménez (FL) (flip)
Byron Donalds (FL)
What makes this list so exciting is many of the names new members fipped their district from Democrat to Republican.
13 FLIPS SO FAR!#CA21 @dgvaladao#CA39 @YoungKimCA#CA48 @MichelleSteelCA#FL26 @CarlosGimenezFL#FL27 @MaElviraSalazar#IA01 @hinsonashley#MI03 @VoteMeijer#MN07 @FischbachMN7#NM02 @Yvette4congress#NY11 @NMalliotakis#OK05 @stephaniebice#SC01 @NancyMace#UT04 @BurgessOwens

— Ronna McDaniel (@GOPChairwoman) November 28, 2020
Another exciting aspect about this group of new GOP members is their real diversity. There are men and women. Black, white, and Latino. But most importantly, there is diversity in thought. They are not in lockstep with the liberal agenda and what the media says people of color and women must think, believe, and value. Thus, the mainstream media is not CELEBRATING this diverse incoming class like they would if they were Democrats.
Keep the faith and fight the good fight, Freedom Force! We'll be watching.
— Advertisement —
Please follow me, @JCotrinski, on social media at Facebook, Twitter, and Parler.