OPINION | This article contains political commentary which reflects the author's opinion.
---
Gee, I can't figure out why so many of our young people are coming out of school as indoctrinated, brainwashed leftists. Maybe it's because they are being taught and led by people like Steven Lysenko. Lysenko is an assistant principal at Spencerport High School in Rochester, NY.
The New York Post covered the principal's anti-police rant and the subsequent outrage.
This is Steven Lysenko, assistant principal at Spencerport High School in Rochester. He was at the riot last night and even reportedly led students in this march. He says it was "peaceful." At least two cops were injured last night. pic.twitter.com/WyRnso93Az

— Brittany (@Brittany3l) September 5, 2020
The assistant principal of an upstate high school has sparked outrage with a Facebook Live video he recorded during the Rochester protests — in which he screamed, "F–k the police!"

Steven Lysenko, a ninth-grade AP teacher at Spencerport High School in suburban Rochester, complained about officers targeting protesters even though "we didn't do anything but chant and sing," according to copies of the video that have gone viral online.
"Our peacekeepers ended up shooting pepper spray at us for singing and chanting and telling them what a s—ty-assed job they were doing," he complained in the clip, which was saved and shared on social media.

"They can f–k right off, America!" he shouted.

"F–k the police! F–k Rochester Police Department!" screamed the school official while wearing a Black Lives Matter shirt.
The school will not state what, if any, consequences Lysenko will face. They say it will be "addressed as a confidential, personnel matter." Frankly, that is a cop out and a pile of garbage. Lysenko is a community leader and very publicly put out his opinion. Parents whose children attend his school deserve to know what will happen to this deranged liberal. Will he still be a part of the district and have influence over the youth?
There are almost certainly students who attend the school that have a parent or close family member in law enforcement. How do you think this assistant prinipal's message hits those students?
The school district issued a weak statement in which they voice their support for racial equity and systemic change (i.e. the Black Lives Matter movement), but not police. It sounds like Lysenko fits right in at Spencerport Central School District.
— Advertisement —
We apologize to our students, parents and community that you had to hear this language from one of our employees," Spencerport Central School District said in a statement.

The district insisted it "stands in solidarity in support of racial equality and systemic change" and stressed that "we further stand in solidarity with peaceful protesters."

"However, when a District employee uses language in public or on social media that does not align with our Code of Conduct or demonstrate appropriate role modeling for students, that is something that we will not condone," the statement stressed.

"These statements by our administrator have caused disruption within our school community," it conceded.
So, the school doesn't care about the anti-police message, just the profanity.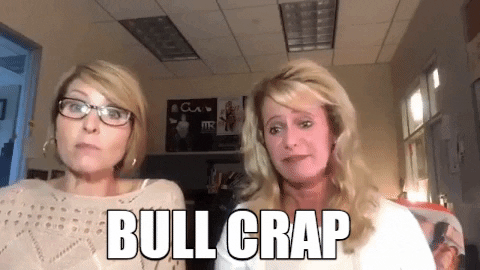 Of course, Lysenko is now the darling of many of the kids. A student has started a Change.org petition urging the school not to fire Lysenko. The dopey kid who started the petition, like the dopey school, focuses on the foul language, not the disgusting message of the assistant principal.
He is setting a good example to the students at spencerport showing us to fight for what we believe in. Swear words are just words and should not be a reason to be fired. We all hear swear words anyways so it is not a big deal. If you want him to stay please sign this.
Please follow me on Parler @JCotrinski and Twitter @JCotrinski