OPINION | This article contains political commentary which reflects the author's opinion.
---
Red Wine and Blue put out a video singing the praises of the Biden-Harris administration stimulus package.
The video is sung to the tune of Part of Your World from the Disney classic The Little Mermaid.
Watch this all the way through, if you can stomach it.
Cringe Challenge: See how many times you can actually make it through this Biden voter video. I could only do 1 and only just barely. pic.twitter.com/zZEXO5JCA8

— Jack Posobiec (@JackPosobiec) March 24, 2021
"How many wonders can one rescue plan hold?"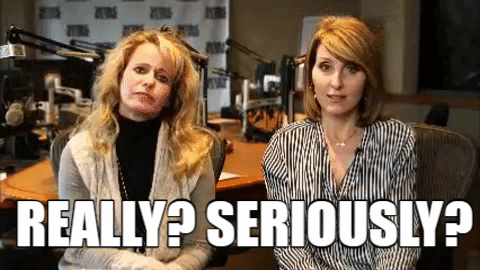 I really don't know whether I should laugh, cry, or vomit. This poor woman. Has she really been sitting around waiting for government permission to see her friends? Is she really that dependent on government? This video is not only sad and pathetic, but also dishonest. A "path" to reopen our schools? No "path" is needed. Just open the doors, like many red states have already done without problems. I also didn't see her give Donald Trump any credit for the vaccine she is so excited to take.
This lady typifies the do-gooder white suburban woman who thinks they are so virtuous and righteous but are actually steering this country toward socialism and disastrous cultural leftism.
Now that you've suffered through the horrible @RedWineBlueUSA video, take a moment to cleanse your mind with the original.