OPINION | This article contains political commentary which reflects the author's opinion.
---
This ENRAGES me. How in the world have we let the panty waist liberals take over the leadership of our freaking military!
There are too many stories like this one from Fox News coming out in recent years.
The U.S. Army is investigating after a handout was distributed to personnel on an Army base in Alabama that included an image describing President Trump's 2016 "Make America Great Again" slogan as a form of covert White supremacy.

The handout, sent to personnel at Redstone Arsenal, invited all soldiers and personnel to attend an "Operation Inclusion" listening seminar. Rep. Mo  Brooks, R-Ala., who first brought attention to the handout, said it was sent to personnel at the base from an official government email address and created by the U.S. Army Equality and Inclusion Agency. He believes it could have been sent to thousands of personnel.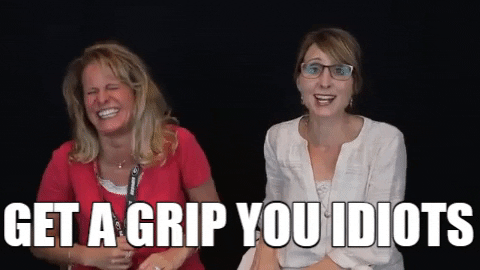 The fact that our MILITARY has an Equality & Inclusion Agency tells you EVERYTHING you need to know.
Representative Mo Brooks (R-AL) tweeted all the gory deets.
2 of 2:

Army says below are "White Supremacy", i.e. – racism (cont.)

"Denial of White Privilege"
"Anti-Immigration Policies"
"English-Only Initiatives"
"Celebration of Columbus Day"
Talking about American "Exceptionalism"
"Claiming Reverse-Racism"

Mo: AUTHORS MUST BE FIRED! pic.twitter.com/qbjYfguWuo

— Mo Brooks (@RepMoBrooks) July 8, 2020
So, basically if you are a conservative you are a racist. If you want the nation's borders enforced, you are a racist. If you believe America is exceptional, you are a racist. If you deny you are a privileged, you are racist. About half of everything in the yellow triangle (in the convert section,, which should say covert) are decidedly NOT racist. Why are the powerful so desperate to divide us?
— Advertisement —
President Trump is the commander-in-chief. The military, under his command, is telling troops the entire Republican agenda is racist. He needs to put a stop to this.
Mo Brooks is promising to investigate this and hopes to see prosecutions where warranted.
.@realDonaldTrump, some @USArmy officials think saying "Make America Great Again" = white supremacy!

I aim to get to the bottom of this & see that those responsible are appropriately prosecuted & fired for blatantly violating the Hatch Act.https://t.co/q8jRlBSRYs

— Mo Brooks (@RepMoBrooks) July 9, 2020
Don't let this go Representative Brooks!