OPINION | This article contains political commentary which reflects the author's opinion.
---
I'm sorry to break this devastating news to you loyal COTR readers, but some WNBA stars are skipping the 2020 basketball season to fight for social justice causes, according to ABC News.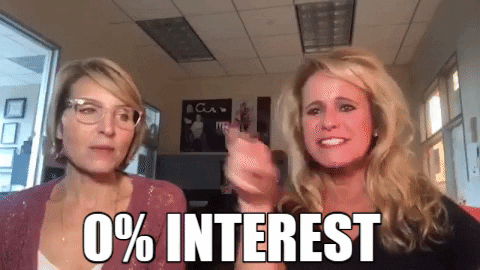 This is hilarious. First, I thought the 2020 basketball season was cancelled due to COVID-19. Apparently I was wrong and they are squeezing a season in starting in July.
Second, does anyone even watch the WNBA? Who will even notice if these players skip the season, other than their family and friends?
At least five WNBA players, citing battles for social justice reform or concerns over the novel coronavirus, have said they plan to sit out this season.

Days after the league announced plans to launch the 2020 season in July at the IMG Academy in Bradenton, Florida, players from the Washington Mystics, Atlanta Dream and Connecticut Sun said they won't be playing.
Here are some the very important announcements from some of the players who are sitting out.
After much thought, I've decided to opt out of the 2020 WNBA season. There's work to be done off the court in so many areas in our community. Social justice reform isn't going to happen overnight but I do feel that now is the time and Moments equal Momentum. Lets keep it going!

— Renee Montgomery (@itsreneem_) June 18, 2020
Now, I fully realize that NONE of the names of these "star" players will ring any bells for you. That is okay. They didn't for me either, which makes me question myself for even writing this article. But I couldn't resist because it just cracked me up that these ladies think they are that important.
It's also ridiculous that they feel they can't play basketball and also advocate for social justice causes. Why does it have to be one or the other?
Some players, like LaToya Sanders and Jonquel Jones are skipping due to health concerns. That is a very personal choice over a legitimate concern.
The WNBA is very woke. In addition to stars sitting out for social justice, another player, Angel McCoughtry has requested that players be allowed to write the names of victims of police brutality on their jerseys. At least McCoughtry is capable to doing two things at one time.
What about victims of black-on-black crime? What about the 3-year-old shot and killed in Chicago last weekend? What about Indianapolis Police Officer Breann Leath? Why don't these lives matter? Until all black lives matter I cannot take the Black Lives Matter movement seriously or think of it as anything other than a group pushing left-wing causes.
I believe all black lives matter. Black unborn babies matter. Black children matter. Black police officers mater. Victims of black-on-black crime matter. And yes, black victims of police brutality matter. The fact that Black Lives Matters focuses singularly on black lives lost to police brutality, while ignoring all the others, makes them lose all credibility.