OPINION | This article contains political commentary which reflects the author's opinion.
---
Hillary Clinton is STILL obsessed with losing the White House and is still blaming "the Russians."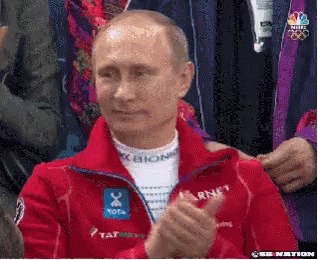 Watch this video clip of two-time presidential hopeful and loser Hillary Clinton ranting and raving about the Russians! Never mind the specifics of what Hillary said, the best part of this clip is Bill. He looks numb. Totally numb. Can you imagine how many times he has had to listen to her lament her epic loss?
Bill has to deal with this every single day, and it shows here.

— Benny (@bennyjohnson) September 6, 2020
How much do you want to bet that AMC's The Americans is Hillary's favorite TV show?
Speaking with leftist reporter April Ryan, who called her "the first original nasty woman," former failed 2016 presidential candidate Hillary Clinton decided to exude some nastiness of her own, saying of the Trump administration, "These people will stop at nothing."

Hillary, seated with her husband Bill, continued, "And yes, the Russians helped them last time; the Russians are helping them now. You've covered the White House. You know that the White House has said 'Don't brief the Congress. Don't even tell them in classified settings what the Russians are doing this time.' So anybody who believes that, 'Yeah,  you know, maybe we're being mean to Donald Trump because he's different; he's bombastic; he's this; he's that.' No. He is a clear and present danger to our freedoms, our liberties, our unity, and we've got to defeat him."
Poor Hillary! This performance left her open to ALL THE MOCKING, and deservedly so.
However sad or depressed you ever feel or if you're having a bad day, just know that somewhere in the world, there is Bill Clinton stuck in quarantine with Hillary Clinton.

Day after day after day. pic.twitter.com/0XbO2sJhVP

— DeAnna Lorraine 🇺🇸 (@DeAnna4Congress) September 5, 2020
Hillary Clinton is the girl in high school who didn't get asked to the prom and doesn't get over it for the rest of her life.pic.twitter.com/EQ37YPHZD4

— Sara Gonzales (@SaraGonzalesTX) September 5, 2020
— Chuck Stone (@chuckastone) September 6, 2020
Please follow me on Parler @JCotrinski and Twitter @JCotrinski
source: The Daily Wire