OPINION | This article contains political commentary which reflects the author's opinion.
---
Democrats, in a continued a spirit of unity and healing, have introduced H.R. 484 to block former President Trump from burial at Arlington National Cemetery or from having his name on any federal buildings, projects, lands, and so on.
And to think we all thought the TDS would dissipate once he left office.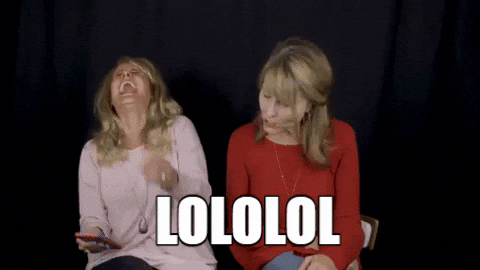 The author of the bill, Democrat Linda Sanchez, and her 13 cosponsors are nothing short of hateful, vindictive, and, most of all, cowardly. Instead of naming President Trump, whom the bill is clearly targeted at, the writer only bars presidents who have been twice impeached.
The bill, dubbed the "No Glory for Hate Act," was introduced by California Democrat Rep. Linda Sanchez and has 13 cosponsors, all of whom are Democrats.

"For years, Donald Trump poured gasoline on lies, encouraging racism and hatred, then lit the match on January 6th," Sanchez said in a statement last month.

"A president who has been impeached twice does not deserve the honours bestowed on a former president," Sanchez added. "We should never glorify the hatred Donald Trump personified as President. This bill ensures that there is no glory for hate, not a building, statue, or even a park bench."

The bill specifically prevents federal funds from being used to "create or display any symbol, monument, or statue commemorating any former President that has been twice impeached by the House of Representatives," including "any highway, park, subway, Federal building, military installation, street, or other Federal property."

The bill also prevents Trump from being buried at Arlington National Cemetery.
The bill would also strip Trump of his pension, office space, and office staff. Democrats, Big Tech, and RINO's are simply trying to erase Donald John Trump. They want undo everything he did, muzzle him, and completely shame all his followers. It's retribution time for Democrats.
— Advertisement —
Why are they doing this, other than pure hatred? It's because Democrats are still scared of President Trump and his followers. They know he is still incredibly popular and influential, despite all the venom they have spewed at him and his voters.
The Democrats simply don't want to govern or have any interest in passing their agenda. Here is the full list of the cosponsors of the bill.
Cosponsors to the legislation include: Rep. Jan Schakowsky (D-IL), Rep. Grace Napolitano (D-CA), Rep. Danny K. Davis (D-IL), Rep. André Carson (D-IN), Rep. Veronica Escobar (D-TX), Rep. Barbara Lee (D-CA), Rep. Earl Blumenauer (D-OR), Rep. Jahana Hayes (D-CT), Rep. Rep . Ruben Gallego (D-AZ), Rep. Gerry Connolly (D-VA), Rep. Alan Lowenthal (D-CA), Rep. Nikema Williams (D-GA), and Rep. Judy Chu (D-CA).
This is pathetic, even for you, House Democrats. I heard some of you went to law school. Ever heard of a bill of attainder? https://t.co/bfuuozdacZ

— Harmeet K. Dhillon (@pnjaban) February 18, 2021
I hope, for the sake of the Constitution and the country, this bill does not pass.
Oh, and by the way, we are all still waiting for our $2,000 stimulus checks Joe Biden promised. Unfortunately, Democrats are too busy hating on DJT.
Please follow me: @JCotrinski Twitter and Facebook