OPINION | This article contains political commentary which reflects the author's opinion.
---
Ellen Page has come a long way since the days of Juno (great pro-life movie btw). Page came out as a lesbian in 2014. Now, Page is dreaming even bigger than just being a lesbian. She is now a self-proclaimed he/they according to Page Six.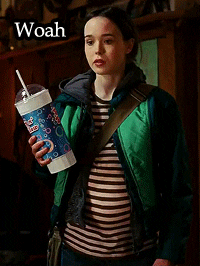 Ellen Page should henceforth and forevermore be referred to as Elliot. Well, until they change their mind and decide to become Ellen again? It's all so confusing.
But, for now, Page has declared she is a man, so, society tells us we must act as if it is so.
Page made the announcement on Twitter.
— Elliot Page (@TheElliotPage) December 1, 2020
"I love that I am trans. And I love that I am queer," he concluded his letter. "And the more I hold myself close and fully embrace who I am, the more I dream, the more my heart grows and the more I thrive.

"To all trans people who deal with harassment, self-loathing, abuse and the threat of violence every day: I see you, I love you and I will do everything I can to change this world for the better."
The reaction across Twitter has been, unsurprisingly, mixed. One common theme is those decrying how it seems to have become unacceptable to be a lesbian these days.
So the talented and brilliant Ellen Page, star of Juno, X-Men & Umbrella Academy; role model for girls & young women everywhere, has come out as trans. I imagine GNC young lesbians everywhere now wondering if maybe they're trans too. Soon they will have no role models left… https://t.co/SWmKH0yIW9

— Lily Maynard (@LilyLilyMaynard) December 1, 2020
Sky news notification that Ellen Page is now Elliot Page. My heart is breaking for our young women. I'm 61 and I've seen the world change from despising lesbians to despising them again in a generation.

— Penny The real Graham Linehan O'Donnell 🟥 (@Only_WomenBleed) December 1, 2020
In the end, whatever float's Page's boat! Hopefully, Page is at peace.