OPINION | This article contains political commentary which reflects the author's opinion.
---
Dr. Fauci has been talking a lot lately and he has said LOTS of things. Many super annoying things. This Sunday morning is no exception.
To begin, Dr. Fauci warned that even after the vaccine, we will still need to social distance and wear masks. Do you ever get the feeling that some people don't want things to get back to normal…ever?
Dr. Anthony Fauci said Sunday that it will still be necessary to social distance, wear masks and take other COVID-19 precautions after a vaccine becomes available to Americans.

"I would recommend to people to not to abandon all public health measures just because you've been vaccinated," Fauci told CNN anchor Jake Tapper on "State of the Union."

"Because even though for the general population it might be 90 to 95 percent effective, you don't necessarily know for you how effective it is."
In other words, he has no confidence in the efficacy of the vaccine. That's just great.
Dr. Fauci also said that Christmas should be cancelled. No surprise.
NO NO NO NO NO!

Grinch Fauci doesn't get to decide if we have Christmas!!! https://t.co/7PTnmlZ53o

— Kraken Precursor (@StacyOnTheRight) November 15, 2020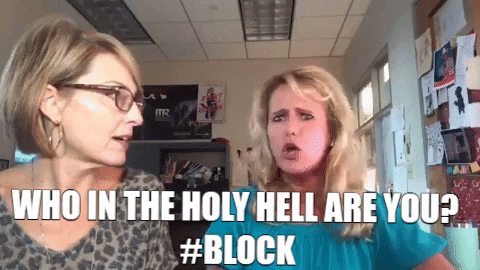 So, we need to "synergize" with the vaccine. At no point in my life have I ever been around a person who used the word synergize who was not a complete tool. Dr. Fauci is no exception to that rule.
Dr. Fauci also discussed the possibility of more lockdowns with Jake Tapper.
— Advertisement —
TAPPER: Half of the states across the country, 25 states, have reported record hospitalizations this week due to COVID.

Now, I know that you have said you don't think a nationwide lockdown is necessary, but, given the numbers we are seeing, do you see any circumstances in the next few months where it might make sense for local officials, mayors or maybe governors…

FAUCI: Right.

TAPPER: … to issue new stay-at-home orders in just specific, discrete parts of the country?

FAUCI: I think that likely will happen, Jake, if we don't turn around this surge.

I mean, you're right. It's — we are not getting a national lockdown. I think that is very clear. But I think what we are going to start seeing in the local levels, be they governors or mayors or people at the local level, will do, as you said, very surgical-type of restrictions, which are the function equivalent of a local lockdown.
So, get ready for more masks, lockdowns, and cancellations.
America is drowning in mental health problems, addiction, and suicide hotlines are ringing off the hook.

Fauci: "Welp, looks like we'll just have to wear masks forever. Oh and Christmas is cancelled."

Lol. Yeah, no.

— Jesse Kelly (@JesseKellyDC) November 15, 2020
Please follow me, @JCotrinski, on social media at Facebook, Twitter, and Parler.