OPINION | This article contains political commentary which reflects the author's opinion.
---
President Trump held a rally in Nevada last night in open defiance against Nevada Governor Steve Sisolak's coranavirus orders. Liberals and the Democratic governor are outraged.
"You have a governor right now who is a political hack….And tell your governor to open up your state, by the way. Open up your sate."
President @realDonaldTrump in #Nevada: "Tell your governor to open up your state!" pic.twitter.com/VViC45mQ5O

— Team Trump (Text VOTE to 88022) (@TeamTrump) September 14, 2020
Not surprisingly, this call for freedom was met with huge cheers.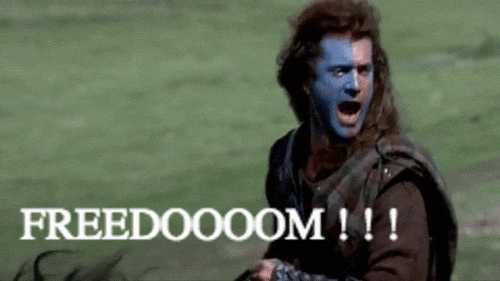 President Trump on Sunday night held an indoor rally at a warehouse outside Las Vegas where he called the state's governor a "political hack" and urged him to "open up your state."

Speaking to thousands of supporters crammed inside the plant in Henderson, Trump targeted Gov. Steve Sisolak — who had earlier blasted the president for hosting the rally in violation of a state mandate limiting gatherings to 50 people.

…

The state's economy has been operating with restrictions on a per-county basis based on their individual coronavirus risk levels.

Casinos and restaurants, for example, in Las Vegas in Clarke County, are operating at 50 percent capacity. But bars and taverns in the county remain closed.

All counties must adhere to state mitigation mandates, including wearing face coverings and limiting gatherings larger than 50 people.
Governor  Sisolak was freaking out about Trump's rally, calling it "reckless and selfish" and saying his actions were "shameful, dangerous, and irresponsible." This is the same Governor Sisolak who protested with Black Lives Matter. 
— Advertisement —
This is an insult to every Nevadan who has followed the directives, made sacrifices, and put their neighbors before themselves. It's also a direct threat to all of the recent progress we've made, and could potentially set us back.

— Governor Sisolak (@GovSisolak) September 14, 2020
Instead, he came into our State and blatantly disregarded the emergency directives and tough choices made to fight this pandemic and begin reopening our economy by hosting an indoor gathering that's categorized as "high risk" according to his own CDC.

— Governor Sisolak (@GovSisolak) September 14, 2020
Tonight, President Donald Trump is taking reckless and selfish actions that are putting countless lives in danger here in Nevada.

— Governor Sisolak (@GovSisolak) September 14, 2020
At a time when Nevada is focused on getting our economy back on track and protecting public health, the President's actions this weekend are shameful, dangerous and irresponsible.

— Governor Sisolak (@GovSisolak) September 14, 2020
Liberals are not taking kindly to this exercise of freedom (BLM protests exempted, of course). Thank God we have a president who has the balls to say, enough is enough. Democratic states are remaining shut down for political gain, period. The curve was flattened a long time ago.
People must rebel against all these draconian restrictions on our freedom. Let us not forget our First Amendment rights. Let us fight for them.
Congress shall make no law respecting an establishment of religion, or prohibiting the free exercise thereof; or abridging the freedom of speech, or of the press; or the right of the people peaceably to assemble, and to petition the Government for a redress of grievances.
Every doctor working on the White House pandemic team would agree: "Tonight, President Donald Trump is taking reckless and selfish actions that are putting countless lives in danger here in Nevada," the governor said. https://t.co/fUY9NPP1vB

— Joe Scarborough (@JoeNBC) September 14, 2020
Doctor warns Trump's Nevada rally is 'negligent homicide': 'People will die' https://t.co/JQtWTwXFV0

— Jeffrey Levin (@jilevin) September 14, 2020
Please follow me on Parler @JCotrinski and Twitter @JCotrinski