OPINION | This article contains political commentary which reflects the author's opinion.
---
We all know AOC is a moron. But honestly, I thought she was a little more principled than this.
Ocasio-Cortez is standing by Joe Biden, for now.  Listen to this clip from her interview on NPR's Morning Edition.
.@AOC on Biden sexual assault allegations: "Frankly, this is a messy moment, and I think we need to acknowledge that — that it is not clear cut … [Tara Reade] has never explicitly said, 'Don't vote for Joe Biden'" [via NPR] pic.twitter.com/cpI3qKW21x

— Tom Elliott (@tomselliott) May 7, 2020
She's hedging on the validity of the accusations, yet still supporting Joe. She's trying to play both sides. She wants to stand with women and sexual assault survivors while at the same time standing with Biden.
Speaking to NPR's Morning Edition, Ocasio-Cortez said, "There have been investigative journalists that have corroborated certain aspects of her account — that is undeniable — [and] have raised questions about other aspects of her account." She is concerned, though, that an early rush to take sides could signal hypocrisy from her party and potentially alienate victims of sexual violence.

"It certainly seems as though something has happened. I'm not sure," she said, later adding, "Frankly, this is a messy moment, and I think we need to acknowledge that — that it is not clear-cut."
What's messy about it is that a Democrat stands accused. And not just any Democrat, but the presidential nominee. It's messy because NOTHING will stand in the way of the left's goal of defeating President Trump.
The Hill also reported on Ocasio-Cortez's interview. AOC was questioned on what should happen in response to Reade's allegation.
"It's very difficult because this is a hyper-politicized zone, right? Instead of focusing on her account, instead of focusing on her story as a survivor, people are fast-forwarding to the political implications. 'Do you want Trump to win? Will you be voting for Joe Biden?' And that denies justice in this situation," Ocasio-Cortez said.

— Advertisement —
What justice is Reade getting? All the major Democrats are dismissing her complaints.
AOC tried to act like Reade may actually think people should vote for Biden. Does she not understand the seriousness of the allegations?
I think a lot of what we can look for is, look at the aims that the survivor is asking for. And while a lot of folks, again, are trying to jump to the political implications, she has never explicitly said, 'don't vote for Joe Biden. She hasn't explicitly said anything in terms of a political remedy that she wants. If anything, it sounds like she simply wants to be heard.
Nope. Reade has now made it perfectly clear what she wants to see happen. In speaking with Megyn Kelly, Reade called for Biden to drop out.
MK EXCLUSIVE: #TaraReade responds to #JoeBiden; calls for him to drop out pic.twitter.com/jxHAUYaWVU

— Megyn Kelly (@megynkelly) May 7, 2020
Now, what will AOC say???
AOC STILL PLANS TO VOTE BIDEN
Ocasio-Cortez was questioned on whether she would still vote for Biden or even eventually endorse him.
And she answered the question in her special, word salad AOC way.
Ocasio-Cortez says she will vote for Biden for president but has so far declined to endorse him. An endorsement, she says, "has to do with an understanding of what we are fighting for together."

I think an endorsement means we have come to a place where we have developed a vision together not in just in November, but how we're going to govern after.  I don't say that to score a point, or to say that I must be courted, but I say that because I want to reflect the views of how young people, how Latinos are feeling right now about this moment.  I want us to be clear-eyed about the coalition building that needs to happen between now and November in order to win.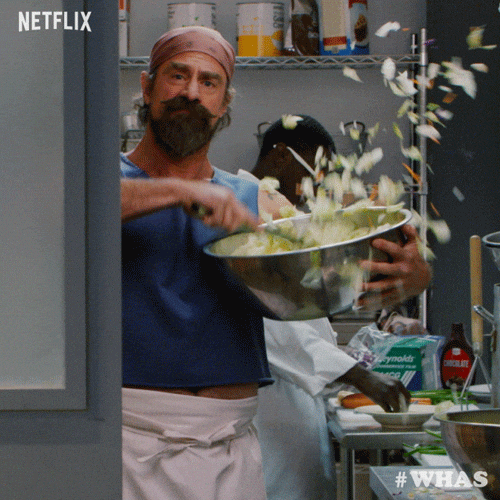 So, add Ocasio-Cortez to the list of Democrats who apparently do not really #BelieveAllWomen