OPINION | This article contains political commentary which reflects the author's opinion.
---
Penn-Live Patriot News has reported on Doctor Jennifer Rager-Kay who threatened to shoot anyone within six feet of her not wearing a mask.
What makes this threat even worse is that Dr. Rager-Kay is also on the local school board. She's not only a doctor and a school board member, she's also a lunatic.
She made the threat on Facebook in reaction to a picture that showed anti-lockdown protestors not wearing masks.
"I find it interesting that the largest group of the participants in the anti-lockdown protest and refusing to wear masks in public as they see it as a violation of their constitutional rights are among those against a form of gun regulations. As a concerned carry-permitted gun owner, if you refuse to wear a mask and try to come within 6 feet of me or my family, I will exercise the same constitutional rights to shoot you."
Wowzah. Lord help this woman's patients!
Rager-Kay is an anti-Trump leftist Democrat. She ran for a congressional seat in 2018 as a Democrat. Thankfully, she lost.
After her threat spread through the community, she issued a non-apology apology.
"I would like to publicly apologize to anyone offended by my recent post regarding the hypocrisy of those who refuse to wear face masks yet walk around openly carrying guns.

I am in a profession where the threat of someone approaching me not wearing a mask while in the midst of a pandemic is equivalent to the threat against my life. Just as it would be if they approached me with their gun drawn and pointed at me.

As a wife, mother and physician, it is my job and responsibility to "do no harm" and the constant barrage of protests and defiance to public health reached a boiling point for me, thus the reason for my overly dramatic and exaggerated post. My words demonstrated how constitutional rights can be misinterpreted, and were meant to serve as an example of extremism.

— Advertisement —

Bioterrorism is, however, a real threat and refusal to prevent and/or the intentional release or dissemination of biological agents by not wearing a mask during a global pandemic is a clear example. I am sorry if my words were offensive or derogatory in any way. My concern and compassion for human life got the best of me."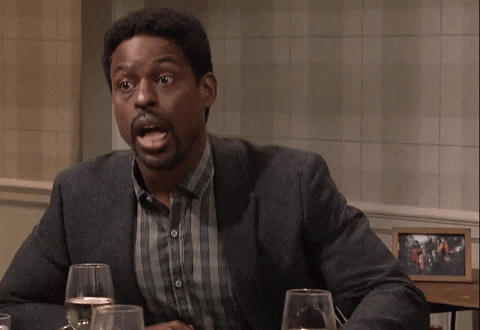 Bioterrorism? Seriously? Did she also get a degree in Drama in addition to her M.D.?
What a wench. Why even bother issuing an "apology"? You see, she's not crazy or threatening. She was just showing her concern and compassion by threatening to shoot people.
Also, the media headlines need to stop saying she apologized. She did not. She justified her words and blamed others for being offended.
Seeing that elementary kids have been expelled and/or suspended from school for possessing toy guns or drawing pictures of guns, it seems to me a school board member should be kicked off the board for threatening to shoot and kill people.
See examples of kids being treated harshly here, here, here, and here.
The school board apparently is standing behind Rager-Kay. I guess adults are not held to the same standards as children.
School board president Dennis Wolfe acknowledged that Dr. Rager-Kay has First Amendment rights as a private citizen, "she should have been more careful with how she expressed her opinion, and I think her follow-up explanation reflects that understanding."
Hopefully, the sentiment of school board member Amy Stauffer prevails.
"as public servants our words are significant and have an impact on others. Threatening words should have consequences. As elected officials we should be leading as positive examples for our community and constituents."
I'm not usually one to demand people lose their jobs for dumb things they say. But this woman is a leader of the community and in charge of children's educations. She has very serious influence. The people of this community should demand Rager-Kay resign.